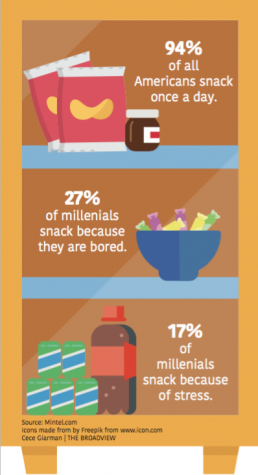 Mason Cooney, Reporter

May 17, 2017

Filed under Sports & Fitness
Munching on some jelly beans, reaching for another Dorito or binging on a pint of ice cream may seem like ordinary forces of habit, but everyday snacking can unwittingly lead the way to long-term health problems.  "Whenever there is food around, I eat it, and when there's not, I just forget th...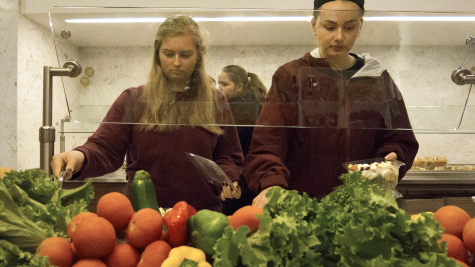 December 12, 2014

Filed under Sports & Fitness
Camilla Bykhovsky Sports Editor Although snacking often gets a bad rep, for healthy teens munching in limited portions can lead to a more productive study time while also improving athletic performance. Eating small, frequent snacks helps keep the metabolic rate revved up while also normalizing ...