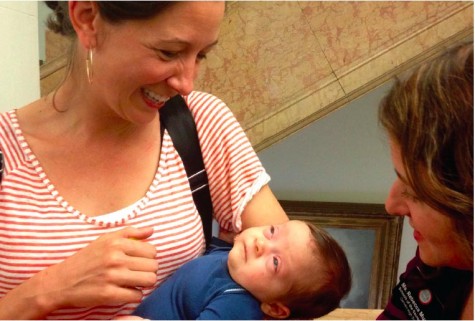 October 10, 2013

Filed under Features, Showcase
Ashley Latham & Camilla Bykhovsky Ten babies have been born to faculty members over the last three years, and two more on the way. Among the chaos of raising a young child, parents of infants and toddlers must find time to grade papers and write lessons while also caring for their young children. Some teachers are finding they must sacrifice personal time to meet the demands...
October 30, 2009

Filed under Sports & Fitness
TaLynn Mitchell Reporter With two weeks left in the tennis season, the team has changed the focus and goals from winning at any cost to being a more cohesive squad. "Going into the season we were focused on winning as many games as possible, but we soon realized that we needed to be more fo...