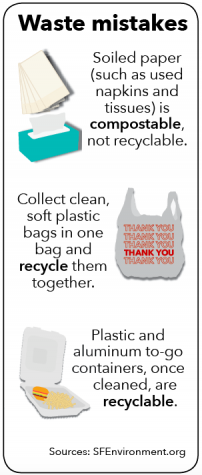 Jordan Russell, Sports Editor

February 14, 2019
As 2020 draws nearer and the timer for San Francisco's goal to become a zero waste city ticks down, Recology, the city's waste management company is cracking down on trash sorting by fining many residents, businesses, and institutions — including Convent & Stuart Hall. "It's not uncom...
Cassie Eskicioglu, Senior Reporter

March 22, 2018
As waste builds up in America's landfills, California lawmakers are aiming to help reduce trash levels by lowering the use of plastic straws, specifically in restaurants. Democratic Assemblyman Ian Calderon has proposed a bill prohibiting restaurants from serving customers straws, unless they are specifical...