Jordan Russell, Senior Reporter

February 14, 2018
WEB EXCLUSIVE Students from Convent & Stuart Hall gathered this morning before first period for Ash Wednesday, marking the beginning of the Lent season. The service was led by Rev. Eddy Gutierrez who guided ceremony and placed the traditional crosses made from ashes on the foreheads of students a...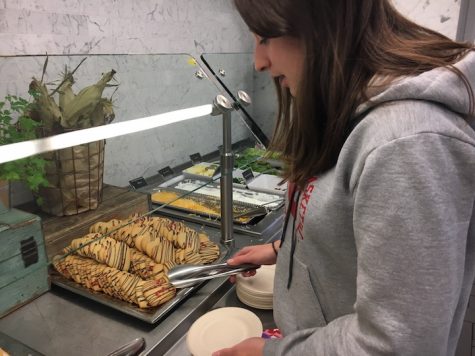 Emily Kanellos, Reporter

February 14, 2017
Students celebrated St. Valentine's Day today by giving "valentines" including chocolates, candy and baked goods to one another.   "Valentine's Day used to be one of my favorite holidays," freshman Colette Hom said. "It was just a fun time to hand out valentines to my whole grade. I still enjoy the da...