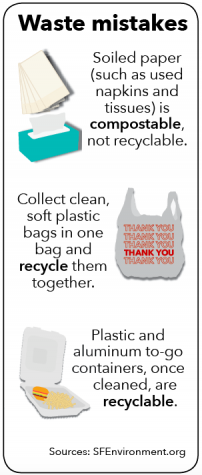 Jordan Russell, Sports Editor

February 14, 2019
As 2020 draws nearer and the timer for San Francisco's goal to become a zero waste city ticks down, Recology, the city's waste management company is cracking down on trash sorting by fining many residents, businesses, and institutions — including Convent & Stuart Hall. "It's not uncom...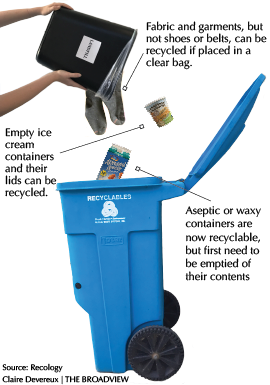 Claire Devereux, Features Editor

September 28, 2017
In order to get San Francisco closer to its goal of zero waste by 2020, Recology, the local resource recovery company, has added items to its list of what can be recycled in blue bins and increased the amount of compost sent to farms. "Zero waste is an idea that means sending next to nothing to land...