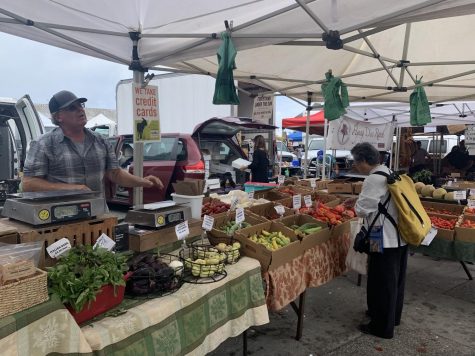 Charlotte Ehrlich, Web Editor

October 7, 2019
Strolling down the colorful aisles of Whole Foods on the corner of Franklin and California streets, displays stocked with strawberries, tomatoes and blueberries that are labeled "organic," "sustainable" and "genetically modified" can confuse many shoppers.  Almost three-quarters of American consumers ...

Caroline Thompson, Senior Reporter

September 27, 2018
The fashion industry is the third most polluting industry and one of the largest water consumers in the world, but some companies are joining the "eco-fashion" movement, implementing policies to reduce their footprint on the environment. Brands that are certified sustainable and ethical, features prod...