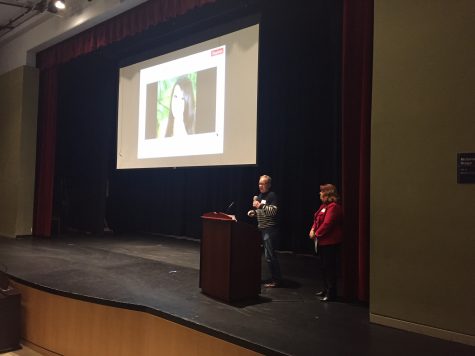 Anna Doggett and Cece Giarman

October 28, 2016
Assembly today honed in on teaching the audience about sexual and social media misconduct, and included details of legal rights as well as state and federal laws. Matt Kramer spoke on behalf of the international law firm Skadden and Arps  about connections between sexual assault and cyberbullying. Kramer described possible consequ...
Kendra Harvey, Managing Editor

April 27, 2015
During assembly today, students learned the legal and social effects that come with cyberbullying and sexual assault. Carrie LeRoy, intellectual property transactions council member at Skadden, a law firm that has experience handling cases of underage sexual activity online, spoke to the student body. ...