Claire Kosewic, Senior Reporter

November 19, 2015
Sophomores and seniors took time out of their Hislish and colLab periods to learn about the role that penitence plays in criminal justice, and how perspective is everything in the American judicial system. "It definitely gave us a new perspective and helped to show us that what we are learning h...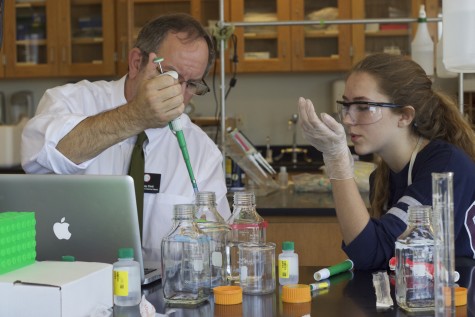 Lisabelle Panossian, Web Editor

October 1, 2015
Senior Class teachers have made shifts in English, theology and Conservation Biology courses, giving students more independence in selecting their course of study and hopefully battling inevitable "senioritis." "We are looking to keep seniors interested throughout the entire year," English department chair Rachael Denny said. "One way we are hoping to encourage that is by c...