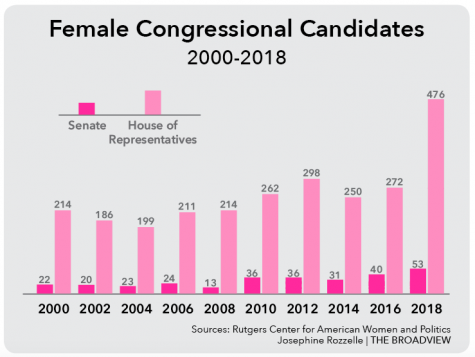 Josephine Rozzelle, Editor-in-Chief

September 27, 2018

Filed under Features
Whether seen through swarms of pink knit-hats, social media posts tagged with #MeToo or the changing demographics of the United States government, 2018 is being called the "Year of the Woman." This election season is breaking records with 53 women who have filed to run for Senate — 13 more than...
September 23, 2010

Filed under Features
Ta Lynn Mitchell Reporter As an alternative to a summer of staying at home, catching up on TV series or relaxing, some students decided to go out and explore what jobs and internships have to offer. "I decided to be a manager of a camp run by teenagers," senior Monica Rodriguez said. "Four ...