Mason Cooney and Josephine Rozzelle

January 19, 2018
WEB EXCLUSIVE While randomly searching her name on Google, junior Cece Giarman stumbled upon her name in the New York Times 2016 Editorial Cartoon Contest, realizing she was one of four Convent students who placed in the competition. Last year's Sophomore Class entered the competition as part of...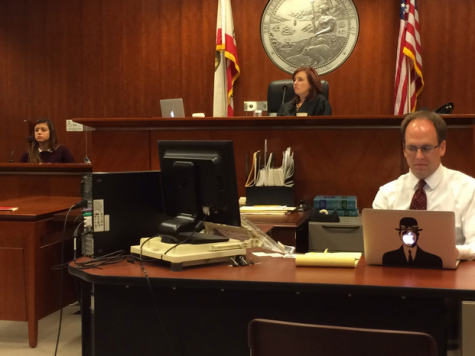 Claire Kosewic, Senior Reporter

September 16, 2015
The sophomore Responses to Oppression 'Hislish' class traveled to the Civil Division of the Superior Court of California yesterday and today to hold mock trials, in which the Native Americans sued the Europeans from 1700. "The trial was really an idea of Mr. Stafford's a few years ago when he was...