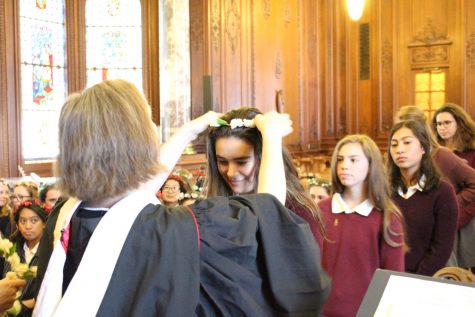 Laura Mogannam, Managing Editor

June 4, 2018
Freshmen, sophomores, juniors and faculty gathered in the chapel for the 131st annual Prize Day ceremony to celebrate the completion of the 2017-2018 school year. Each student processed in, receiving a floral wreath and a card signifying the completion of their academic year. Some students also r...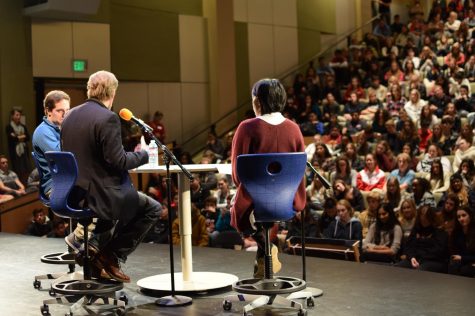 Mary Perez, Senior Reporter

November 16, 2017
WEB EXCLUSIVE Convent & Stuart Hall welcomed the 2017 Booker Man Prize winner George Saunders today for a special assembly and classroom visits. Saunders discussed topics such as the impact of religion on his writing and his writing process, including his first novel,"Lincoln in the Bardo." ...