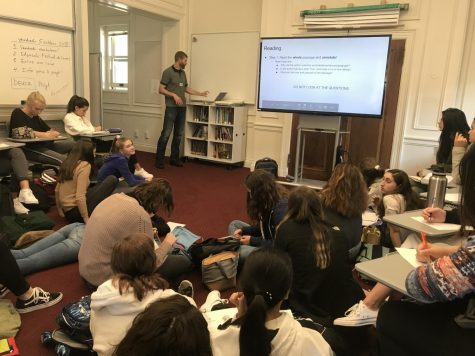 Adele Bonomi, Senior Reporter

October 5, 2018
WEB EXCLUSIVE Juniors gathered in room 305 today to discuss study strategies and do practice problems for the Practice Scholastic Aptitude Test in preparation for the upcoming exam on Oct. 10. The 2 hours and 45 minutes test includes four sections — reading, writing, and math with and without a calcul...
Claire Kosewic, Web Editor

May 23, 2017
Participation in summer programs, exchange trips, immersion experiences or even college visits often requires domestic or international air travel, which for some students means handling all the aspects of flying — alone. "I went on an exchange trip last summer to Sydney, Australia," junior J...