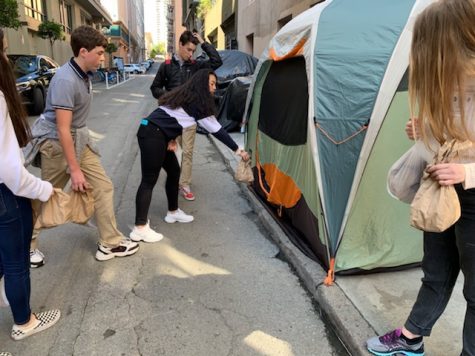 Madeline Thiara and Olivia Rounsaville

April 12, 2019
WEB EXCLUSIVE Freshmen gathered in the Columbus Room at Stuart Hall for their Freshmen Signature Service Project. Service Learning Director Ray O'Connor assigned Students in Action members from each grade to lead a coed class service project. SIA members Elise Vulakh, Amelia Abernethy, Mackenna ...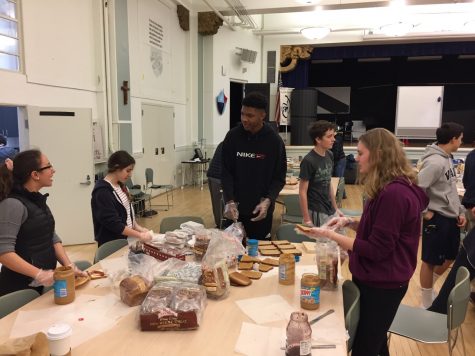 Claire Devereux, Features Editor

February 7, 2018
As the cost of living in San Francisco continues to spiral upward, the city's homeless population is swelling, compelling a group of students to lighten some of the burden for those living on the streets with grocery donations and free lunches. "I come from a family that had to really work for what they ha...