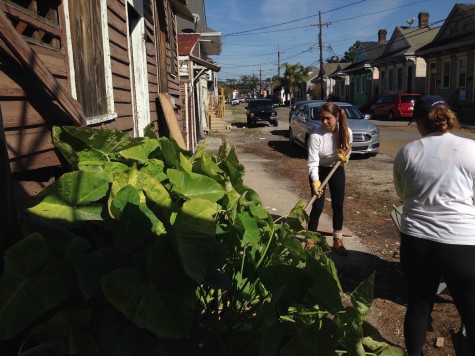 Liana Lum, Editor-in-Chief

February 4, 2016
Volunteering in a distant community in need may seem like a noble act, but such trips can be detrimental to those "receiving" help when the volunteer lacks skills that the community needs or the sponsoring agency does not create lasting impacts. "A lot of people are a lot more willing to spend money on s...
Liana Lum, Editor-in-Chief

February 15, 2013
Liana Lum Reporter A CHS alumna awaiting acceptance to medical school will be substituting in the science department while teachers take family leave this spring. Morgan Kendall ('08) is re- turning to her alma mater to substitute pregnant chemistry teacher Christy Cinti for four weeks and then...