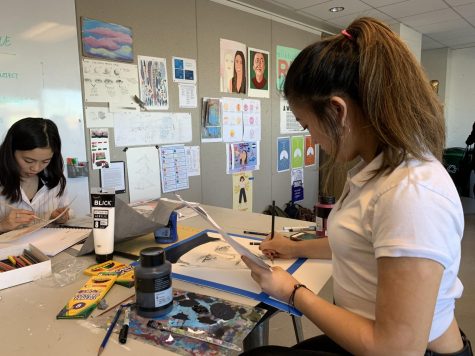 Tabitha Parent, Senior Reporter

October 22, 2019
WEB EXCLUSIVE Juniors in IB Visual Arts are continuing work on their artwork in collaboration with the Memory Project, a non-profit which aims to connect high school students with children in challenging situations across the globe through art.  "It's a great opportunity to build skills around ...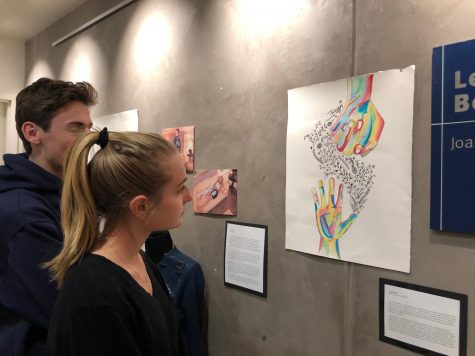 Cassie Eskicioglu, Senior Reporter

December 6, 2017
Junior and senior art work will be displayed for the next two weeks in the Syufy Gallery, after months of work in International Baccalaureate art classes. As a part of the theme "We are all a work in progress," students each created two separate pieces, with one reflecting their personal identity. T...