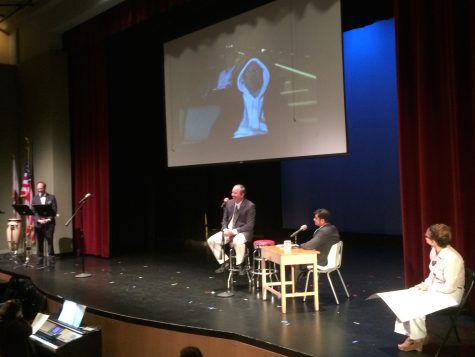 Alyssa Alvarez, Sports Editor

May 2, 2016
Teachers and faculty hosted "The CSH Faculty Show" starring physics teacher Riaz Abdulla during a special assembly last Friday. The "episode" included music, rap battles, videos, games involving students and live interviews with teachers. "We wanted to show students that the faculty can have...
Liana Lum, Editor-in-Chief

February 15, 2013
Liana Lum Reporter A CHS alumna awaiting acceptance to medical school will be substituting in the science department while teachers take family leave this spring. Morgan Kendall ('08) is re- turning to her alma mater to substitute pregnant chemistry teacher Christy Cinti for four weeks and then...