March 13, 2012

Filed under Opinion
Staff Editorial At CSH, it is always a noble cause. Whether it's earthquake relief for Haiti, tsunami relief for Japan, or a sister school in Uganda. We have countless bake sales, book drives, paid free dress days and other fundraisers to support international charities. Due to the international...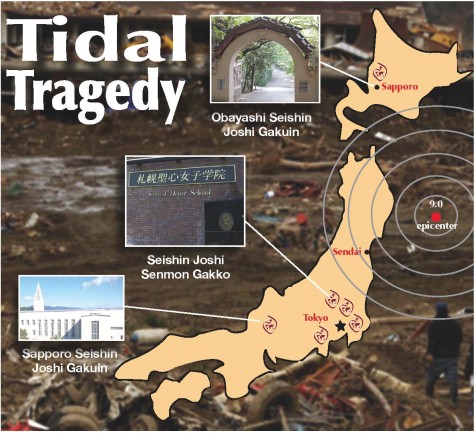 April 8, 2011

Filed under Breaking News, News
Mika Esquivel-Varela Reporter A student-run relief fund plans to raise money for Red Cross tsunami relief efforts in Japan and show support for the Japanese Sacred Heart Network schools that survived the earthquake and tsunami with minimal damage. "There were three big earthquakes and tsunamis...