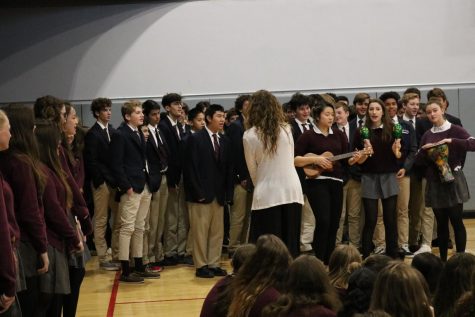 Sophia Aeby and Arianna Nassiri

December 15, 2017
WEB EXCLUSIVE Convent & Stuart Hall celebrated the nearly century-old tradition Noëls in the Herbert Center with songs sung in four different languages — Latin, French, Spanish and Mandarin. Students, faculty, staff and parents were invited to take part in the tradition, while those who we...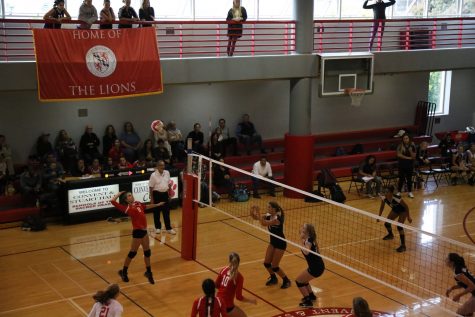 Asha Khanna, Copy Editor

August 25, 2016
Both the JV and varsity volleyball teams spent practices this week preparing for their third games of the season tomorrow against the Drew School. "We've definitely been practicing our hitting and rotations to make sure we go after every ball," JV team member Giulia Oltranti said. "We want to b...