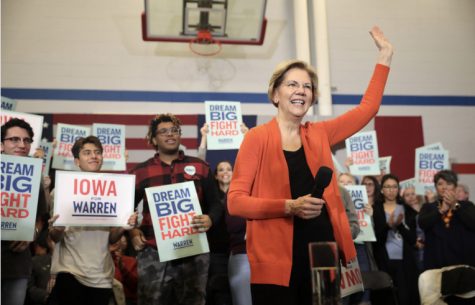 Adele Fratesi, Reporter

March 6, 2020
WEB EXCLUSIVE As students and faculty arrived on campus, many phones buzzed with notifications following Sen. Elizabeth Warren's announcement that she dropped out of the 2020 Presidential Election yesterday morning. "I'm disappointed for sure," math teacher Sarah Cardenas said. "I voted...
Gray Timberlake, Editor-in-Chief

December 12, 2019
Kamala Harris dropping her campaign for presidency caused the once diversified pool of candidates to be back to that typical of American politics: white and predominantly male.  The race for president started with record-breaking diversity with black, Asian and Hispanic candidates and six female can...