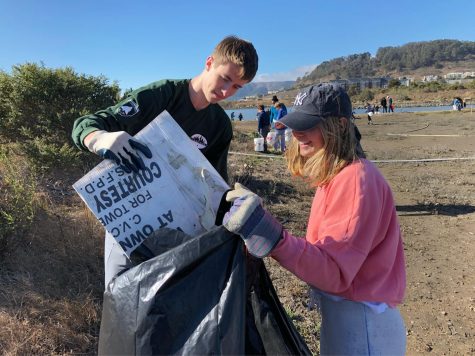 Gray Timberlake and Madeline Thiara

September 17, 2018
WEB EXCLUSIVE Convent & Stuart Hall volunteers participated in the joint Global Service Day and Coastal Cleanup on Saturday at Candlestick Park to commemorate the 200th anniversary of St. Rose Philippine Duchesne's arrival to St. Charles, Missouri. "It happened just by coincidence that the...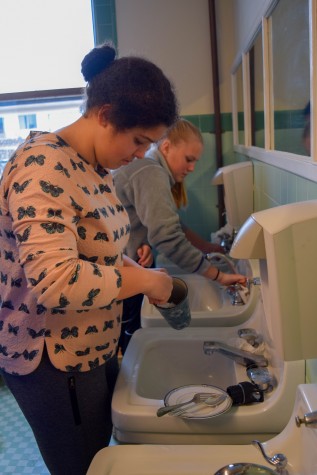 Grace Ainslie, Senior Reporter

March 12, 2016
Music blared from all levels of the Flood Mansion as PAWS families swept, wiped and vacuummed different floors of the Broadview campus during last Friday's annual Service Day. Students and faculty had originally planned to participate in a beach cleanup, which was canceled due to rain. "March is ju...