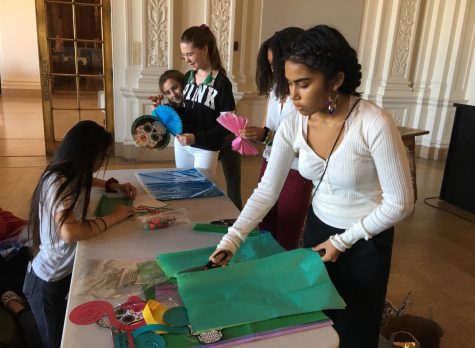 Gray Timberlake, Reporter

October 26, 2017
WEB EXCLUSIVE  The People of Color Student Union club met in the Reception Room during lunch today to set up and decorate a Day of the Dead altar. This altar will be brought to the Main Hall on Friday for the community to contribute offerings to until Nov. 3. "We all got together and bonded ov...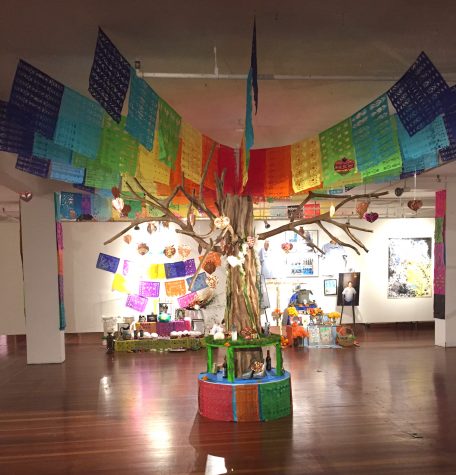 Grace Ainslie, Assistant Sports Editor

October 27, 2016
A large tree with 49 copper hearts and rainbow "papel picado," paper cut into elaborate designs, stands in the center of the Mission Cultural Center gallery for Latino Arts 30th annual Day of the Dead exhibition to honor the Orlando Shooting victims. "Día de los Muertos," a multi-day celeb...