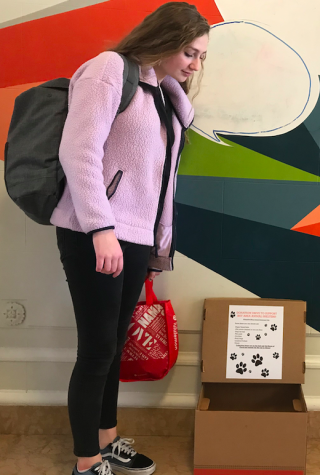 Grace Krumplitsch, Reporter

March 11, 2019
WEB EXCLUSIVE The Homeless Animals Awareness club is currently holding a donations drive in support of local Bay Area animal shelters. "There's a group of us across grade levels who are trying to gather as much as we can to donate," club leader Wellsley Cohen said. "A lot of local shelt...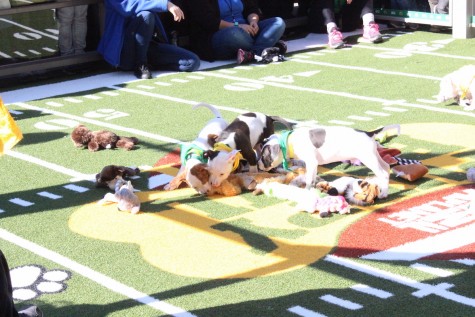 Julia-Rose Kibben, Design Editor

February 8, 2016
Fans of the Panthers and Broncos put aside their rivalries this weekend to cheer on a common family favorite — puppies. Throngs of people gathered outside of Gott's Roadside at the Ferry Building for a live viewing of Animal Planet TV's "Puppy Bowl Cafe," where puppies mimicked a footb...