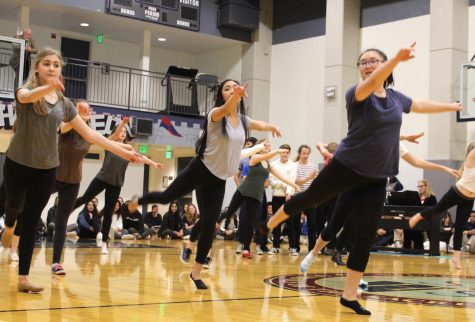 Gabriella Vulakh, Senior Reporter

March 15, 2018
WEB EXCLUSIVE Convent & Stuart Hall's cast and crew performed the opening night of "A Chorus Line" by James Kirkwood Jr. and Nicholas Dante tonight at 7 p.m. in the Syufy Theatre. "A Chorus" Line, set on a bare stage, follows 30 dancers as they audition for a spot in an eight dancer chorus li...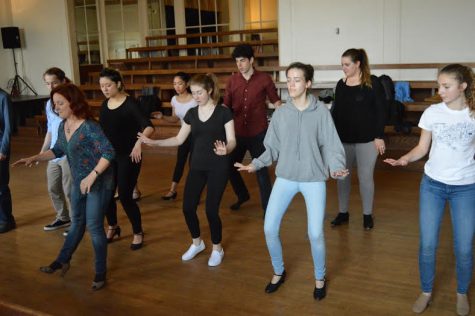 Cassie Eskicioglu, Senior Reporter

February 6, 2018
WEB EXCLUSIVE Students in the spring musical are practicing dancing, singing and acting in the Syufy Theatre up to five times a week for the upcoming show, "A Chorus Line." Rehearsals for the musical began in January following auditions which took place the previous month. Director Pamela Rick...