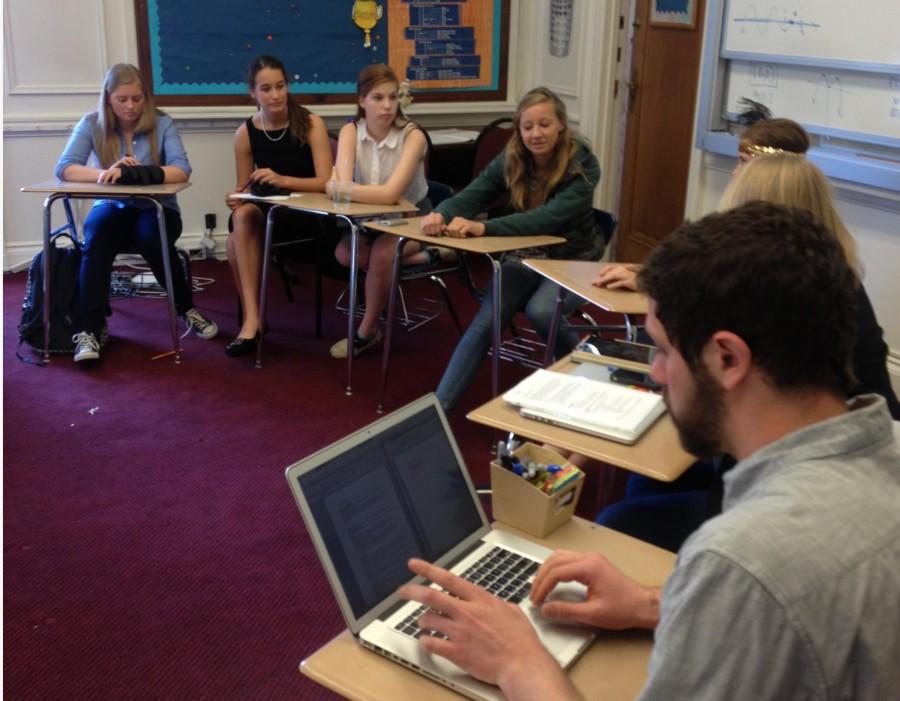 Classrooms and communal spaces in both CSH and CES are being reimagined with the help of an educational design firm conducting focus groups with students and teachers.
A team of architects and designers from Third Teacher Plus observed how students use spaces in the Flood Mansion and Grant House. The firm plans to redesign spaces to stimulate learning, creativity and community through improving interior design aspects such as lighting and furniture.
"We are trying to get feedback on the spaces that work and bring people together," President Anne Krajeric said. "It's more looking around and measuring the quality of the environment and the experiences to optimize the space in a way that will best suit our community."
While much of the project aims to make spaces more aesthetically pleasing, the main goal is to create spaces where Convent students of all grades can work, learn, relax, and establish stronger relationships with one another, according to Melanie Kah, Third Teacher Plus's organizational strategist.
"My hope is that it will promote more interaction and engage students with their learning environment, but that it will also inspire and be more interactive and will tell about our identity as a school," said Rachel McIntire, who teaches Art and Architecture.
"There's not currently one spot where everyone goes for lunch or at long passing periods," sophomore Christina Berardi said. "We feel disconnected from other classes due to our lack of interaction."
Others agree that the lack of a "home base" creates distance between classes.
"Our school 'gathering place' used to be the Center, but now sophomores eat by their lockers downstairs [in Siboni] and no one besides seniors go to the Center, so we kind of lost the Center as a communal spot," sophomore Alex Wood said in a focus group targeting Convent's spaces which need improvement.
Students frequently mentioned the Center would require some adjustments before it could regain its old role.
"The Center is a beautiful space, but the doesn't furniture lend itself to all that it could be," Krajeric said. "The students said it was the place they most often gathered, but when [the design team] went to the Center it wasn't a space where people really were. Instead, people were scattered throughout the school."
In addition to readdressing the Center, Third Teacher Plus is also assisting the administration in choosing other areas which most need to be redesigned.
"We wanted [the design team] to study the school and then talk to us about how we can optimize and use our space better," said Krajeric. "We had some [target spaces] in mind, but we wanted them to tell us so we weren't too bias. They gathered data about how people use our space and how people would like to use our space."
The project is still in the early stages of development and will potentially launch this summer or early this fall.
"I think that space and design is extremely important to learning, my hope is that these modifications will make our spaces more conducive to learning because things like lighting, color, space planning, and furniture often determines how students engage with spaces," said McIntire.