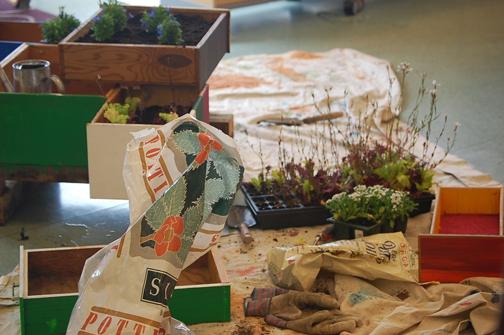 Jovel Queirolo
Managing Editor
Sophomores and their parents planted pressed paper embedded with small seeds last night in the Art Room as a symbolic tribute to the earth before students shared their semester's work.
"This night is a special night for the sophomores highlighting them and their growth after having two years of art to develop their skills and we hope to make this an annual event," said sophomore art teacher Clare Szydlowski. "We're celebrating the intersection of art and theology building projects around the theme of environment, land and earth."
Szydlowski, sophomore theology teacher Kate McMichael and art teacher Rachel McIntire planned the night which featured art projects created by McMichael's theology classes and the pressed paper created in Szydlowski's classes.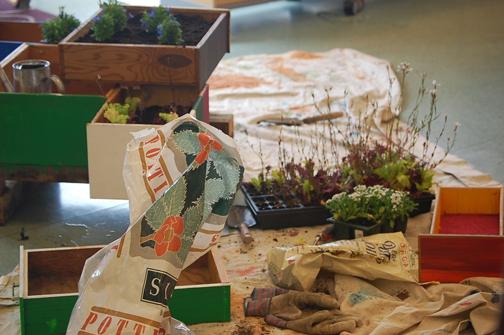 At a time when the earth is facing destruction, the art and religious community used the event to acknowledge the sacredness of the earth and the connectedness of the arts and world religions to our sacred earth, according to Szydlowski.
"We're celebrating how all life is special," said sophomore Dakota Chamberlain. "But what I thought was really special was the fact that my parents finally got to see my artwork after a whole year of working on it."
The event was split between the Art Room and the Den, giving students and parents to meander back and forth to view the different pieces. The event reflects the efforts of the art department to explore interdisciplinary potential of art and art's fluidity, according to Chamberlain.
"The art program emphasizes different aspects of art, which has been helpful to me as someone who takes art classes outside school," said sophomore Sophia Favia. "Here we have the freedom to experiment, there are no boundaries."