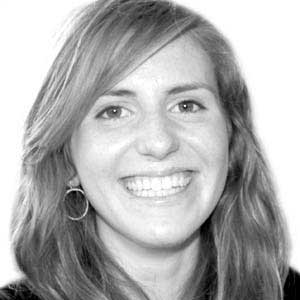 Emma Herlihy
Reporter
Track captain Claire Cannon runs year-round, with cross country in the fall, track in the spring and trains on her own in the winter and summer.
"A lot of people always ask me 'Why would you run?' but my family all runs and I love doing it," said Cannon, who is a senior.
Cannon leads runs during daily practices to the Marina where the track team stretches and sprints.
"Claire is always the one leading the pack at practice, and seeing her is definitely a motivation because everyone on the team wants to improve and maybe one day be as talented as Claire has become," said senior Charlotte Parsons.
The track team alternates each day's practice between fast and shorter runs and long, steady runs. The team runs a total of 25 to 30 miles each week.
"Claire's biggest contribution to the team culture is the great example that she sets," said track coach Mike Buckley. "We want to have fun and develop friendships, but our primary mission is to improve at running. Her hard work and discipline have paid off not only for her, but for all the other girls who take her lead."
Cannon's three AP classes do not limit the amount of time puts into running track.
"I think the quality of Claire that stands out the most is her dedication to running and her true determination to succeed," said senior Savannah Carroll.
Cannon ranked third at the first BCL meet, where she ran the 1600-meter in 5:33 minutes.
"Competing and knowing at the end of it that I did my best is the highlight of running track," said Cannon.
Whether it has been cross country, soccer or track, Cannon expresses a liking for running in the sports she plays.
"Claire's dedication is definitely the quality which stands out the most," said Parsons. "She's never one to complain and always the first one out there ready to go for practice. On days when we don't run, Claire still takes the time to go on a jog, not only for training purposes, but for her own enjoyment."