Hummus among us
Israeli restaurant serves up an array of chickpea dishes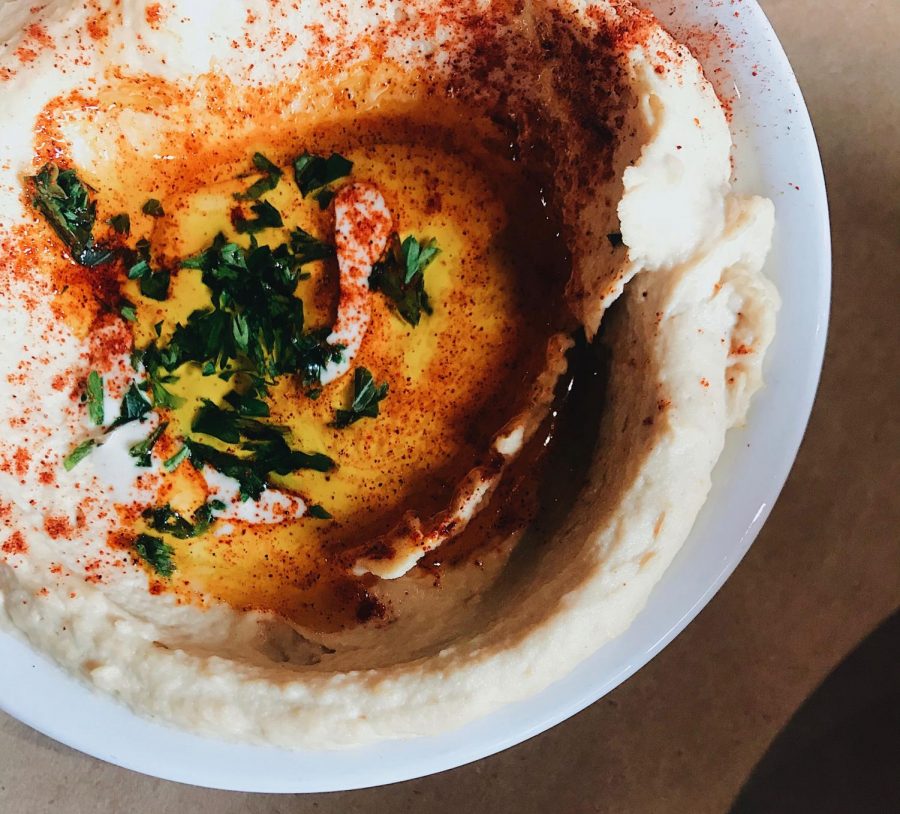 With Israeli cuisine lacking in the Bay Area, a new restaurant brings a spot for traditional, yet modern Israeli food in a hummus-centric environment.
Oren's Hummus is true to its name, focusing on an array of hummus, a Middle Eastern dip made of chickpeas with spices including cumin and Sumac. With the slogan "rip, scoop, eat," in reference to eating pita with hummus, Oren's shows its focus on hummus and its casual environment.
The Hummus Classic ($8.95) holds a perfect consistency and can be spooned in a warm pita, while the Jaffa Style Hummus ($10) — slightly thicker and topped with more garlic and pine nuts — brings a different texture to a classic hummus. The Hummus Lamb ($16) is a more substantial meal, topped with braised lamb that melts in the mouth and leaves diners wanting more.
Oren's offers sit-down, take-out and grab-and-go dining options, making it an ideal place for busy workers and curious foodies alike.
For those looking for a simple, light order, the Yogurt and Muesli ($9) is absolutely divine, as it refreshes a diner's palette. The vanilla flavored Israeli yogurt paired with the mix-ins of granola and chopped apples comes together to create a healthy, simple dish.
The Traditional Shakshuka ($13.50) offers another minimalistic and flavorful dish, with a roasted tomato base and topped with two poached eggs.
A larger and shareable dish is the Rice Bowl ($14.95) that comes with the option of a chicken or beef kebab and is served on top of a tumeric-spiced basmati rice base with tomatoes, garlic, onions, mint and parsley. The rice enhances the flavor of the meat kebab, creating a dish boosting with flavor and spices.
Another favorite is the Bourekas, flaky savory pastries that are traditionally filled with potatoes, cheese or meat. Oren's bourekas are filled with either mushroom, potato or cheese ($1.95 each) and can add a light supplement to any meal.
There are a few speciality simple dessert options at Oren's, but the house-made baklava ($2.25) is the best way to end a meal. The multiple layers of phyllo dough, pistachios, and honey come together to create a delicious flaky, gooey bite.
With four locations in San Francisco, Palo Alto, Mountain View and Cupertino, Oren's offers delicious Israeli food on the peninsula.
Oren's Hummus is open from Monday to Sunday, 8 a.m. to 10 p.m. The 3rd and Mission streets location serves as a convenient choice for those walking from Westfield Mall.

(Visited 67 times, 1 visits today)