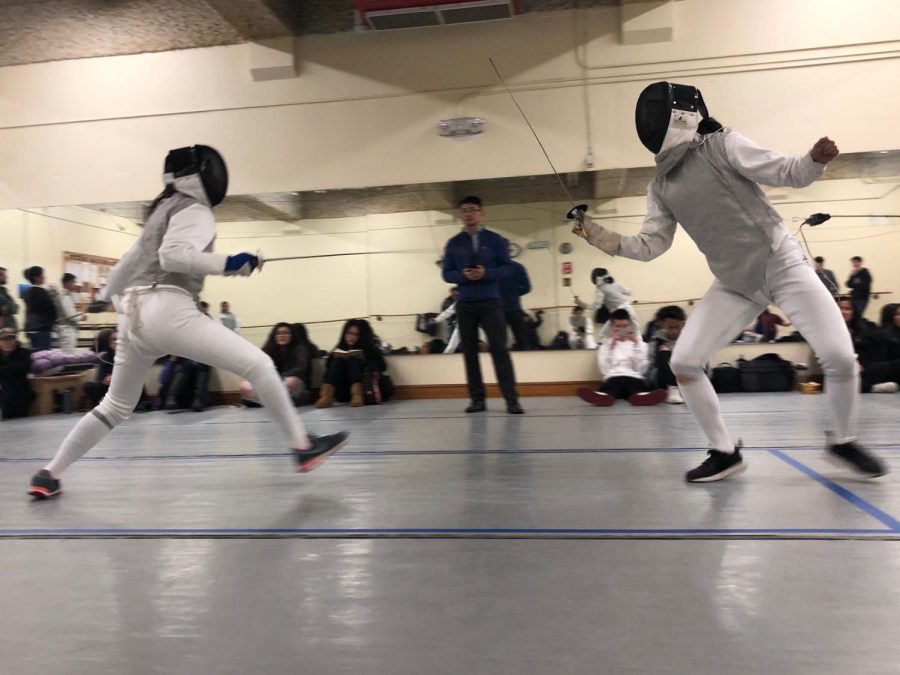 Audrey Pinard
WEB EXCLUSIVE With spring sports beginning last month, Convent & Stuart Hall's fencing team has been practicing for their competition season.
"I love the intellectual and physical aspects of fencing," coach Greg Shypertt said. "Fencing is such an inspirational sport that celebrates team spirit as well as individual skills."
Shypertt said that he wants to see athletes continue to improve individually and as a team this season.
"Even though fencing is mainly an individual sport, our success lies within the bonds you build with each other as teammates," said co-captain Mary Perez. "I acknowledge my teammates as my friends because fencing has given me that strong connection with them."
Perez who joined the team as a sophomore said that she has continued fencing because she loves spending time with her teammates.
"It's all about self-improvement, not about winning," co-captain Sydney Caba said. "By sharpening my techniques and helping others learn the sport, I became a more centered person."
Caba who joined the team as a freshman said so far this season she has focused on the little movements in fencing such as making sure her blade movements are correct.
"Fencing makes me feel like a skilled swordswoman or pirate because it tests my precision, not my strength," Caba said.
Perez said that she admires her teammates' ability to bring a hard-working attitude every practice and their willingness to work towards bettering each other despite their level of experience.
"We are always looking to make each other better and improve because we just want the best for one another," said Perez. "We all push ourselves because then it no longer makes it a solo sport, it is a team because we care about each other."
The next match is 3:30 p.m. on Mar. 12 against Raoul Wallenberg Traditional High School.