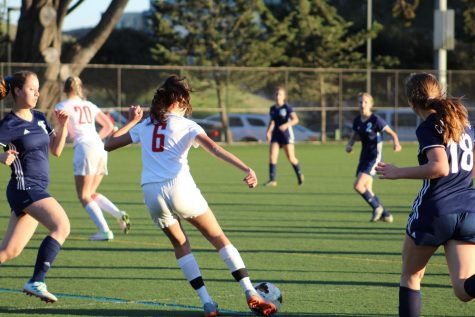 Josephine Rozzelle, Sports Editor

March 7, 2018

Filed under Breaking News, Sports & Fitness
After a loss against the Drew School today, the varsity soccer team will go into their fourth league game against the San Domenico School on Friday with a 1-2 league record. "It's a strong team physically — their soccer skills are strong," Athletic Director Elena De Santis said. "They g...
March 31, 2010

Filed under Sports & Fitness
Aggie Kruse Reporter Soccer players are aiming to improve for a more successful season under head coach Elena de Santis and new assistant coach Anne Guina. "We have a very strong team this year because of the large returning group," said de Santis. "Eleven out of 17 members are returners...