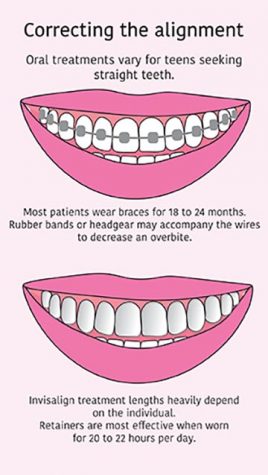 Alyssa Alvarez, Sports Editor

March 9, 2017

Filed under Features
Metal clamps. Expanders. Retainers. Sore teeth, bleeding gums and canker sores are a right of passage for most teenagers. Four million Americans undergo some form of orthodontic treatment at any given time, according to American Association of Orthodontics, although, only 33 percent of the world population has undergone some sort ...
December 16, 2009

Filed under Features, Sports & Fitness
Katie Ghotbi Reporter Calorie-free sodas have been a staple of the American diet for about 50 years, and many health-conscious teenagers replace their favorite sugary sodas with the diet versions, but popular drinks such as Diet Coke and Diet A&W Root Beer contain substances that may be as un...