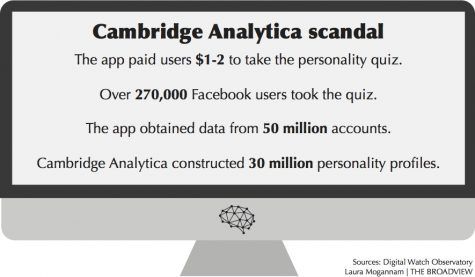 Olivia Mohun, City Life Editor

May 24, 2018

Filed under News
Many teens often take various trivia or personality online quizzes in their free time, however, some online quizzes lead to possible breaches in privacy, such as in the recent Cambridge Analytica scandal which functioned through a personality quiz app on Facebook. With more than one billion daily users...
October 30, 2009

Filed under Features
Zoe Newcomb News Editor Two months ago senior Katherine Mibelli accepted a friend request on Facebook from a person who was friends with 18 other CSH students and claimed to be transferring into the Senior Class. A month later, Mibelli realized during a conversation with a classmate that the girl...