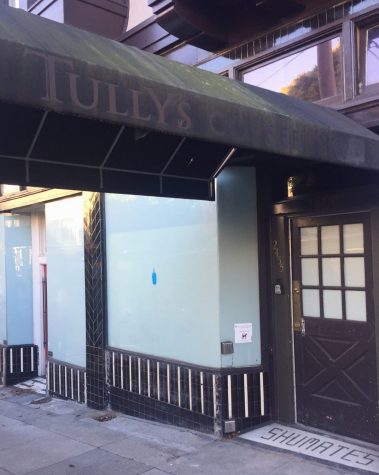 Asha Khanna, Copy Editor

January 5, 2017

Filed under Breaking News, News
Stickers of blue bottles decorating the glass windows of the vacant corner on Fillmore and Jackson streets confirm long-standing rumors that artisanal coffee company Blue Bottle will occupy the space, however complications have delayed its opening. Blue Bottle began pursuing the space three years ago, but ope...
February 15, 2013

Filed under A & E, Opinion, Showcase
Alice Jones Food Columnist There's a new burger on the block. With Johnny Rockets' closure earlier this year, a new burger joint has opened across the street on Fillmore. Roam is concocting innovative recipes and combining wonderful flavors, bringing the burger up to a new level. My devotio...