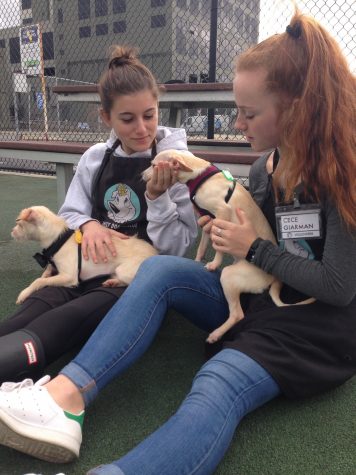 India Thieriot, News Editor

March 15, 2017

Filed under A & E
On a typical afternoon, sophomore Wellsley Cohen spends two hours at Family Dog Rescue, alternating between socializing with puppies, helping with intake of rescue dogs from Stockton and Tijuana, and giving dogs vaccinations. Cohen is among a handful of Convent students who volunteer at animal she...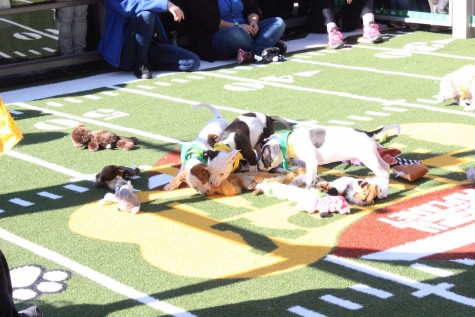 Julia-Rose Kibben, Design Editor

February 8, 2016

Filed under A & E, Breaking News, Slideshows
Fans of the Panthers and Broncos put aside their rivalries this weekend to cheer on a common family favorite — puppies. Throngs of people gathered outside of Gott's Roadside at the Ferry Building for a live viewing of Animal Planet TV's "Puppy Bowl Cafe," where puppies mimicked a footb...