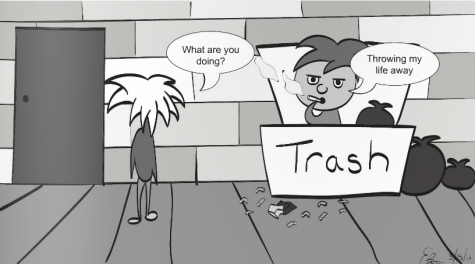 Kristina Cary, Managing Editor

March 20, 2016

Filed under Opinion
The California Senate passed a bill over Thursday that will raise the legal smoking age from 18 to 21 that will now go to Gov. Jerry Brown, who could veto it or allow it to pass with or without a signature of approval. The bill, having already passed the state Assembly the week before, is one of se...
October 30, 2009

Filed under Features
When a joint is passed around at a party, Audrey has no hesitation in taking a hit. "I don't smoke [marijuana] to be cool, I smoke because I like how it makes me feel," said Audrey. "It's a drug so obviously I know it's not good for me, but everything in moderation, right?" Whether...