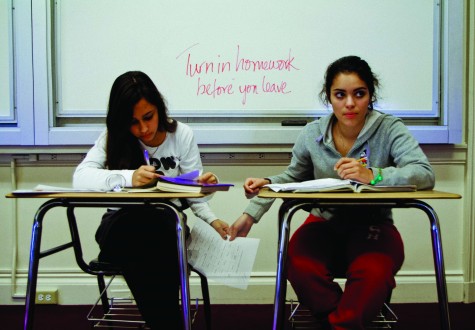 December 14, 2010

Filed under Breaking News, News, Showcase
Zoë Newcomb Editor-in-Chief Getting into a good college requires good grades, community service, club activities, a job, a sport and perfect test grades, according to Anna, a sophomore who asked her name be changed. With so much to balance, cheating is the only way Anna says she gets anything done. ...
September 19, 2008

Filed under Sports & Fitness
Sophie Gilchrist Sports Editor After all the scandal and controversy over the baseball players taking anabolic (muscle building) steroids, it is time this issue is addressed — not in the negative "cheating" tone that the country has taken, but as technilogical opinion. World records have bee...